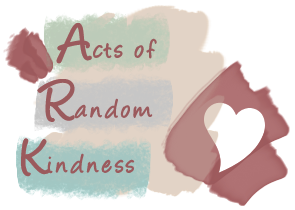 Acts of Random Kindness Contest
---
Please see the prizes you will be receiving at the bottom of this journal.
Unfortunately, even with a month-long extension, most participants were unable to finish their quilts. With that issue, does anyone have any suggestions for how we should approach or run the next Kindness Quilt Contest?
The Contest Specifics
---
Start date: November 1
End date: December 31
Quilts accepted: After October 15
Gallery: ARK Quilt 2012
Category: Community Projects / Projects & Clubs / The Kindness Quilt
Voting begins: January 1
Voting ends: January 15
Winners announced: by January 20
Subject matter: Family Memories or Winter Holidays
Resources: Quilt Pack and Quilt Square
Submission Requirements: Must be in the form of a quilt AND tell a story. Quilts accepted in sizes 3x3 and 4x4 (3x3 demo quilt - if you are adventurous enough to do a 5x5, we will accept those too). Quilts must be positive, no thought/talk bubbles, must not use anything against dA rules, must credit all resources properly and may not be a group collaboration. Any visual medium can be used to create the quilt squares (photography, digital, craft, traditional, manipulations, etc). Fanart IS accepted. Bases ARE NOT accepted unless you can link to the original base showing it is not against dA rules (many traced bases are - judges will be picky when it comes to use of resources). ONE submission per participant. Participants need not be a member of deviantHEART.
Judging and Judges
---
Judges


Judging Parameters
Judges will be judging on creativity, impact of the story, establishment of mood and artistic improvement of the chosen visual medium. While entries must display some artistic knowledge, artistic style and ability will not be pitted against other artists. Instead, for the purposes of artistic improvement, each participants art will be judged against the most recent art in their gallery that is the same type as their quilt. So if an artist uses photographs to create their quilt, judges will look at the most recently submitted photographs in their gallery to see if they tried to improve upon their technique for this contest.
Prizes
---
Winner
♥ Winners Package from AnotherContestGroup
♥ 3-month premium sub (or point equivalent) from deviantHEART
♥ Features from deviantHEART, iLantiis, Unframed-Nature dAWishingWell ...
♥ 300 points from iLantiis
♥ Custom shirt by iLantiis (design & rules)
The Demo Quilt
---